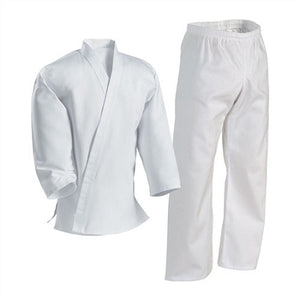 White Cross Over Uniform (comes with a white belt of the same size).
Polyester/cotton with drawstring pants. 
This uniform is suitable for a range of Martial Arts disciplines, including
but check with your club or instructor.
We are in Wellington, New Zealand but we can ship orders anywhere in Australia, New Zealand or the entire South Pacific region.