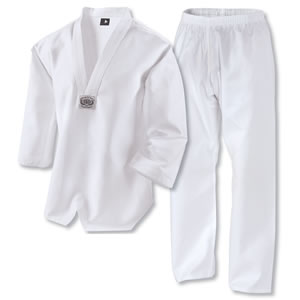 TKD Non-Ribbed Uniform
Limited stock available from size 000 to 7 until sold out.
Non-ribbed pullover top available in white collar. Pants are designed with a full gusset and elastic waist.
Collar Colours: White

Sizes: 000- 7

Code: TKDWVNRIB
This uniform is suitable for a range of Martial Arts disciplines, including
but check with your club or instructor.
We are a New Zealand supplier based in Wellington, but can ship orders to you anywhere in Australia, New Zealand or the entire South Pacific region.