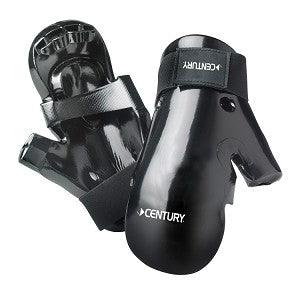 Student Gloves
The 5/8 inch dipped foam glove is contoured to fit and protect the hand with hook and loop closure on elastic strap for a secure fit.

Full finger coverage. Lightweight.

Colours: Black, White
Please Note: Black & White Gear are the permanent colours kept in stock, all other colours will be ordered in for you.

Sizes: Child, Youth, Adult Small, Medium/Large or XL
Code: 1153

We also have yellow gloves available for a limited time, in Size: Child ONLY. Please contact us if you wish to order.