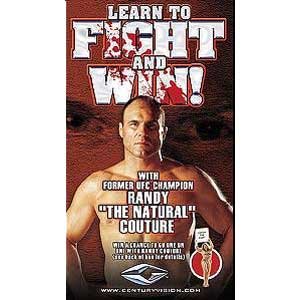 Randy Couture reveals the secret to his remarkable success at achieving the title of UFC Heavyweight Champion and demonstrates how others can train to become a competitive fighter.
Volume 5:

Ground Fighting From A Wrestler's Perspective Guard passes, escapes, single leg finishes, arm grag sweep, single to gramby and triangle to hip toss. Approx. 45 min.
Volume 6:

The Fight Clinic Fight clips, commentary, interview and training tips. Approx. 40 min.