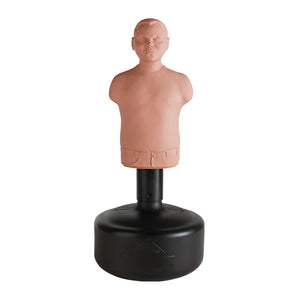 Bobby Bully is Century's child-sized Body Opponent Bag, featuring a realistic "skin" shell. Ideal for youth training, it can be used with or without gloves.
Adjusts from 50 to 55 inches tall, with a round base for easy roll relocation. Approximately 80 kg. when base filled with water.
We are a martial arts equipment supplier based in Wellington, New Zealand but we can ship your order anywhere in Australia, New Zealand, Fiji or anywhere in the entire South Pacific region.