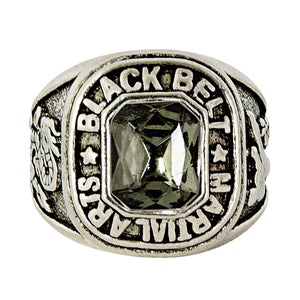 Show off your black belt achievement with this bold ring.
Featuring a black centre jewel, this ring includes kanji and dragon detailing with "Martial Arts Black Belt" inscribed around jewel.
We are a martial arts equipment supplier based in Wellington, New Zealand but we can ship your order anywhere in Australia, New Zealand, Fiji or anywhere in the entire South Pacific region.