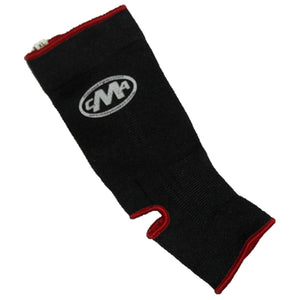 ankle support: high-quality elastic
Black with red stitching.
Code: 1904
This high quality ankle support is suitable for a range of Martial Arts disciplines, including
but check with your club or instructor.
We are a New Zealand supplier based in Wellington, and we can ship your order to you anywhere in Australia, New Zealand, Fiji or anywhere else in the entire South Pacific region.