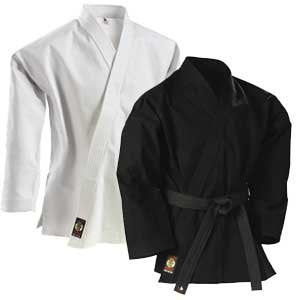 The quality finish gives this top of the line jacket a softer hand.
This 14 oz. super heavyweight jacket, features a two-inch lapel and is cut one inch longer than a traditional jacket. An additional layer of material reinforces vents, underarms and back of shoulders with the seams of the sleeves, lapel and hems featuring multiple lock stitching for added strength. Constructed of 100% brushed cotton canvas for maximum comfort.
Code: 02981
This jacket is suitable for a range of Martial Arts disciplines, including
but check with your club or instructor.
We are a Kiwi supplier based in Wellington, but we can ship orders anywhere in Australia, New Zealand or the entire South Pacific region.