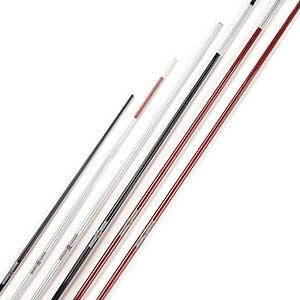 This ultra-lightweight staff is excellent for forms and meets all competition weight and diameter requirements. Durable graphite construction tapers from 1 inch at the centre to 0.25 inches at the ends.
Clear coat finish. Features the XMA blade logo on the centre.
Weighs approximately 4 oz. Not recommended for contact.Sizes: 4", 5" and 6"
Colours: Silver with Red, Red with Silver, Black with Silver.
code: XPS2
Our warehouse is in Wellington but we ship to anywhere in Australia, New Zealand and the entire Pacific region. Give our fast shipping service a try!